Wake Robbin Consignment Store
Wake Robbin is a unique Consignment Shop selling everything for your home or enjoyment.
Antiques, Art, Books, China, Coins, Collectibles, Crystal, Electronics, Furniture, General, Gold, Home Decor, Hunting, Jewelry, Lamps, Mirrors, Musical, Pottery, Rugs, Signs, Silver, Sterling, Tools and many more categories.
Sorry no clothes or modern guns.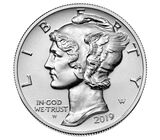 Free Jewelry Cleaning
Ladies and Men. Free professional jewelry cleaning for up to two gold rings.
See your yellow or white good like new and your diamonds sparkle again! Additional jewelry cleaning available for a small fee.
Please call for appointment. (601) 942-1128.